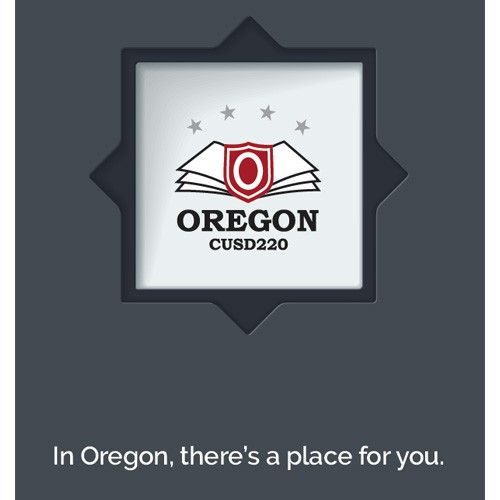 KMK Media Group designed a marketing brochure for Oregon School District 220 to tell the district's success story to those new to the community.
KMK has worked with the Oregon, IL district for the past six years, promoting the its rigorous curriculum, high-quality fine arts programs and championship athletics. Located in Ogle County with schools in Oregon and Mt. Morris, the Oregon school district educates approximately 1,500 students.
"The marketing collateral is innovative in its design and approach to sharing information about the district's assets and ties in nicely with the brand, signage and website KMK created," said graphic designer Pamela Castro.