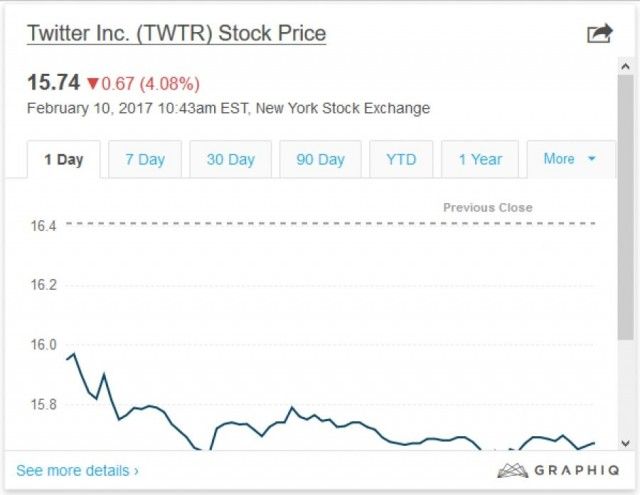 (besides the President?)
To tweet or not to tweet? Many people are choosing the latter option.
Despite President Trump tweeting at all hours of the day and night, the number of Twitter users has stalled and been far surpassed in the growth of users on Facebook, Instagram and even Snapchat. Twitter's latest earnings report and dismal forecast suggest nothing's changing anytime soon.
So, what's Twitter's relevance? Twitter's CEO Jack Dorsey believes Twitter's influence and impact are relevant and growing, saying last week, "You don't go a day without hearing about Twitter." That may, in fact, be true if you're talking about Trump and celebrities.
The problem is regular people still aren't using it, resulting in lack of growth in users, ad dollars and revenue for two years and counting. For the final three months of 2016 (when you'd think Trump would have given Twitter a significant boost), the social media platform averaged 319 million monthly users, up just 4 percent from a year ago. Statistics show that increased usage is mostly among existing users—not new ones.
As a reference point, Facebook had 1.86 billion monthly users during the same timeframe. This Associated Press Story sums up the problems: http://m.newsok.com/celebrity-megaphone-fails-to-lure-ordinary-users-to-twitter/article/feed/1164755
Dorsey says Twitter is the fastest way to see what's happening and what others are talking about. If that's the case, Twitter needs a concise message and effective marketing tactics to draw people in before the social media app checks out.