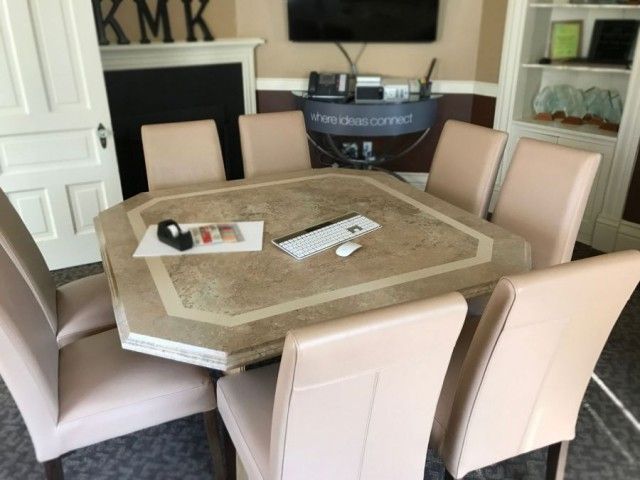 What company can survive without staff meetings?
Well, the jury's still out at KMK but so far no one has fallen off any cliffs or hung around the conference room on Monday mornings looking forlorn. In fact, it's exactly the opposite.
About a month ago, a member of our management team astutely observed what we probably all felt to some degree during weekly Monday morning staff meetings; if the topic/project/problem didn't relate directly to particular staff members, they'd zone out, doodle, daydream and wish that it would just be over.
That sentiment equates to a Monday morning loss of energy and motivation plus the dreaded impact in our industry of stymied creativity!
So, we listened, discussed, contemplated and subsequently eliminated our weekly staff meetings.
The result? Our online project management system keeps our team members up-to-date on client interactions, timelines, project approvals and milestones. Our management team meets for an abbreviated Monday morning chat to discuss any problems or company-wide issues that can and should be addressed by the management team but doesn't need input from everyone else. And team members get an additional hour in each of their weeks to spend brainstorming, working collaboratively or meeting with clients.
One month in…so far so good. Everyone is still alive. Projects are still being completed. Clients are still knocking at our door. And Monday mornings start more productively! Try it. You might be surprised at the result!