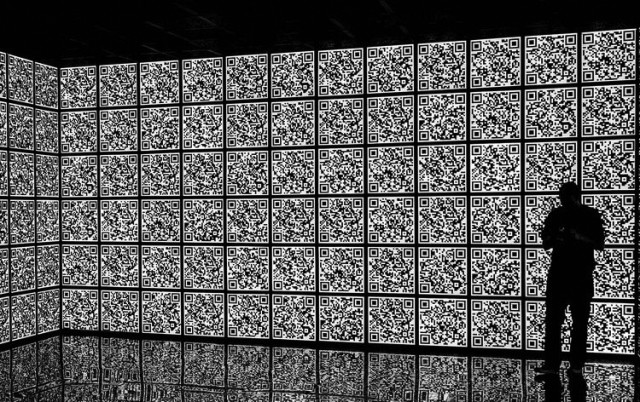 Doesn't it pique your curiosity? Where is it going to take you? We know them as QR codes or Quick Response Codes, those funny patterned squares used to lead the viewer to a website, social media page or even a menu at a restaurant. It's free, convenient, and easy, mostly because the majority of the world's population has the ability to use them with their cell phones.
When they were first introduced an app on your phone needed to be downloaded. Eventually, as they became more popular the app became obsolete and the camera on your phone could capture them and take you to the online destination.
So, how does a QR code work?
The large corner squares tell your device it's a QR Code and all the little squares (or dots if you prefer) are 3-digit binary codes of each part of the URL you want to link to. For example one small portion will read as Code 000, another 001 then 010 and so on.
Anyone can create one by logging on to sites like: https://www.qrcode-monkey.com/ and placing the URL of your choice in the space needed. The URL can be from anything found on the internet: favorite video clip on social media, your Etsy craft shop, a favorite restaurant, website, email, even your phone number! But wait there's more!