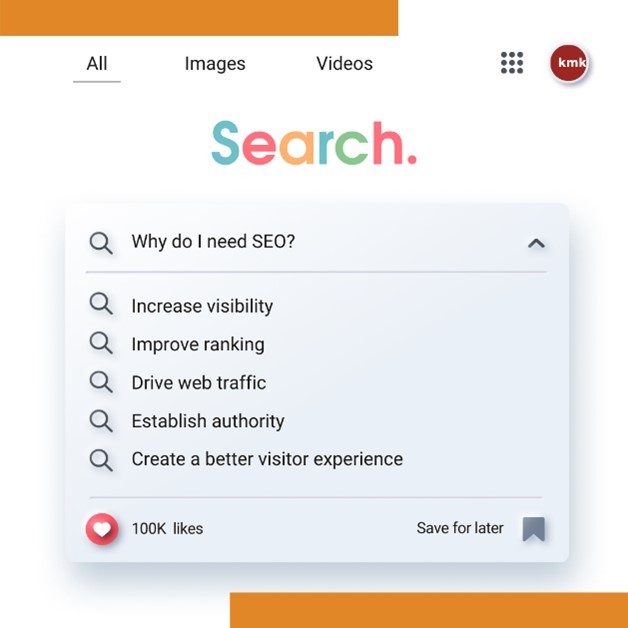 How far do you travel when you search online? The third page? The second? Or do you only look at the top five results?
Imagine if your website was on the 30th or even the 15th page of Google or Bing. It would rarely, if ever, see traffic. This is where SEO comes in. Sprinkle keywords strategically throughout your site (and create landing pages on the backend) and traffic to your website will increase! Keep reading for more tips and tricks to improve your site's SEO!
Let's Break it Down!
SEO stands for "search engine optimization." Essentially, you place keywords or phrases throughout your website to improve your website's visibility when people search for products or services that are related to your company to drive organic traffic. The tactfully placed words or phrases notify search engines' algorithms that your page belongs in a search query.
By focusing on improving your website's SEO, your site will rank higher in search engines. The higher it's ranked, the more often people will come across your company. The more people who come across your company, the more ROI you will have. You can't earn revenue or gain new customers if prospective customers can't find you online. Over 68% of online experiences begin with a search engine!