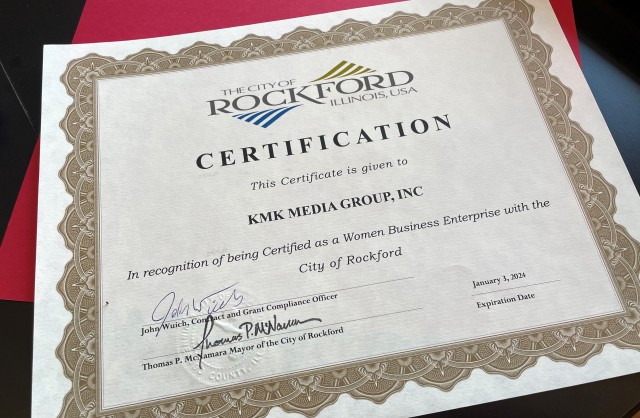 (Rockford, IL) … On the heels of receiving state certification, KMK Media Group also received certification from the City of Rockford as a "Woman Business Enterprise" (WBE). The Rockford-based marketing firm is owned by Pam Maher and has been in business for 23 years.
KMK Media worked through a lengthy state application process in addition to paperwork from the City of Rockford to attain the minority business-owned designation. The firm's certification covers public relations, ad agency services, marketing, graphic design, video production, website development and social media work.
In business for more than two decades, KMK Media Group is an award-winning woman-owned marketing firm specializing in web site development, graphic design, public relations, advertising campaigns and social media marketing. www.kmkmedia.com.