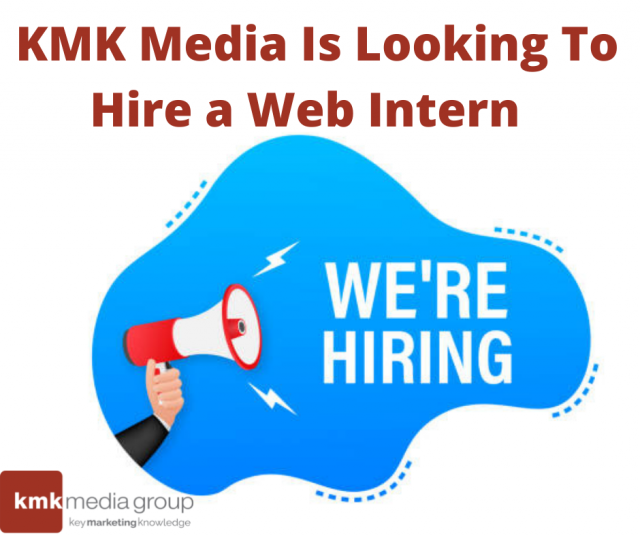 Duties and Responsibilities
Reporting to KMK Media's Web Developer, the Web Development Intern will assist KMK staff with creating and updating websites for various clients in an advertising agency setting. Specific tasks will include:
Assist in creating website layout/user interface by using standard HTML/CSS practices.
Assist in maintaining, expanding, and scaling sites.
Participate in website development and design meetings.
Assist with website buildout, adding content and helping to maintain and make changes to sites.
Assist with security scans and backups.
Keep up to date into emerging technologies/industry trends and apply them into operations and activities.
Qualifications
The ideal candidate will be a college undergraduate pursuing a degree in Website Design and Development, Applied Science in Internet and Web Development or similar degree. Candidates must be at least in Junior or Senior standing with a cumulative GPA of 3.0 or higher. Candidates should also possess:
Strong writing and communication skills.
Keen awareness of web interface design and aesthetics.
Experience with Joomla, Word Press, HTML/CSS, and Google Analytics.
Ability to generate, share, and follow through on creative ideas.
Self-motivated with the ability to manage numerous projects simultaneously.
Applicants must be available for four hours between 8:00 a.m. – 2:00 p.m. Tuesday and Thursday.
About KMK Media Group Inc.
In business for more than two decades, KMK Media Group is an award-winning woman-owned marketing firm specializing in web site development, graphic design, public relations, advertising campaigns and social media marketing. www.kmkmedia.com.
To Apply
For full consideration, please submit a resume and portfolio (if applicable) to:
Hiring Manager
KMK Media Group
716 N Church St, Rockford, IL 61103
Phone: 815.399.2805
Email: This email address is being protected from spambots. You need JavaScript enabled to view it.
Applications will be accepted on an ongoing basis until the position is filled.