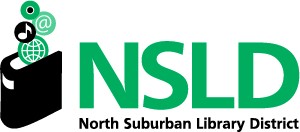 KMK Media Group was hired by the North Suburban Library District to develop a new, interactive website allowing library users to search for books and materials across the country, discover activities for children, teens and adults, and volunteer or make a donation to the library.
The North Suburban Library District serves residents in Northeastern Winnebago and Boone Counties and has two locations – one in Machesney Park and one in Roscoe.
In business for more than two decades, KMK Media Group is an award-winning woman-owned marketing firm specializing in web site development, graphic design, public relations, advertising campaigns and social media marketing. www.kmkmedia.com.