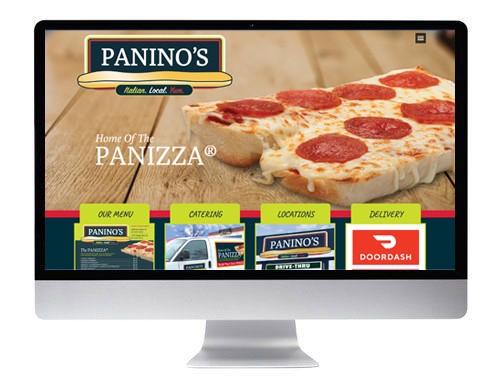 KMK Media Group, a woman-owned marketing firm based in Rockford, earned a Silver W3 website award from the Academy of Interactive & Visual arts for its design of the Panino's restaurant website. The site is found at: https://www.paninosofrockford.com.
Website entries are judged on creativity, usability, navigation, functionality, visual design and ease of use. KMK Media began working with the locally owned Italian restaurant two years ago, completing new branding, signage, collateral, digital media and a new website.
In business for more than two decades, KMK Media Group is an award-winning woman-owned marketing firm specializing in web site development, graphic design, public relations, advertising campaigns and social media marketing. www.kmkmedia.com.