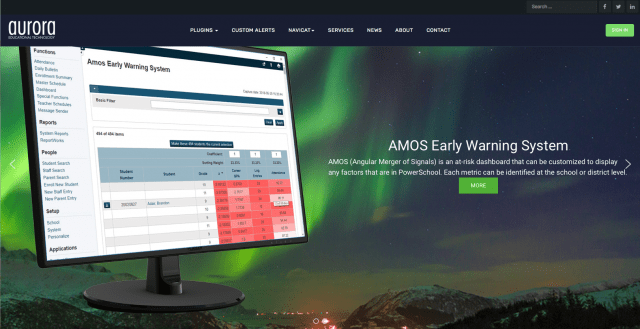 KMK Media Group, a marketing communications firm, completed a new website for Aurora Educational Technology in Ogle County, https://auroraedtech.com.
Aurora Educational Technology works with hundreds of educational institutions across the United States to make the most of their student data through customization and enhancements to the PowerSchool educational software platform.Aurora Educational Technology's new website provides online customers with the ability to review available plug-ins and customizations to the software, to subscribe to use those plug-ins and to receive online support.
"We provide marketing services to many public and private school districts, so we appreciate the opportunity to work with complementary industries like educational software," said KMK's CEO Pam Maher. "We've worked with Aurora Educational Technology previously and been impressed with their knowledge, expertise and ability to customize off-the-shelf software to meet school districts' unique needs."
KMK Media Group is an award-winning agency specializing in interactive web site development, video production, graphic design, public relations, media buying, advertising campaigns and social media marketing.