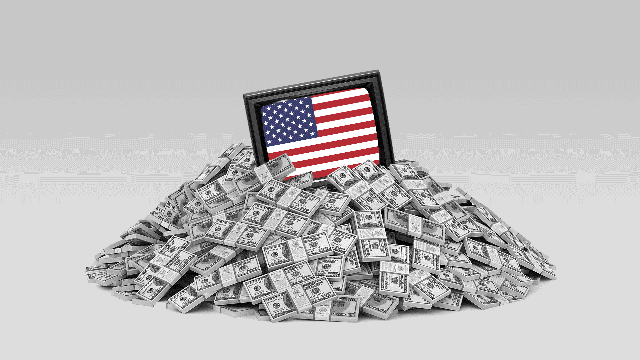 Twenty-two.
By my best calculations, that's the number of political campaigns KMK Media Group has worked on in the 21 years we've been in business. City, village, county, township, state and referendum campaigns. Roughly one a year, but it never seems to work out quite that evenly.
The landscape of this primary election, however, is different from the rest...at least from a local advertising standpoint. We're seeing record ad spending at the national level which is squeezing local campaigns' pocketbooks and airtime.
Kantar/CMAG, a nonpartisan political advertising research company, estimates ad spending in the presidential race will be $6.5 billion by the time it's all said and done in November. Billionaire Michael Bloomberg has spent more than half of the $626 million in national political advertising spent so far, with Trump forking out only $18 million in his uncontested primary.
As I write this, one of Bloomberg's ads just aired on a local evening newscast. "Attacking, distorting, dividing," Bloomberg's voice booms, using the ad to attack Trump. It's just one of 39 different creative spots Bloomberg's team has made to date, with 64% attacking Trump and primarily running on network TV.
To understand Bloomberg's reach, just talk to my 17-year-old daughter. Last night she tried to play some of her favorite songs from the "Greatest Showman" on YouTube and before each song played, a Bloomberg ad came on. She quickly exited the ad muttering, "That's enough, Mr. Bloomberg."
Wow.
The localized effect of Bloomberg (and other national) spending means jacked-up prices and limited inventory for Rockford pollical campaigns. A TV spot on a local evening newscast right now costs $350 - $550 depending on the timeslot and the pricing tier purchased (there are several different tiers with increasing costs based on how strong a guarantee you want that your commercial won't be bumped for someone willing to pay more.)
This primary cycle been called unprecedented and astonishing.
The big winner? Local media across the country able to cash in on the national flood of political advertising.
The big loser? Local candidates trying to get their message out with local campaign budgets.
All eyes are now on Super Tuesday.
And maybe the Russians.