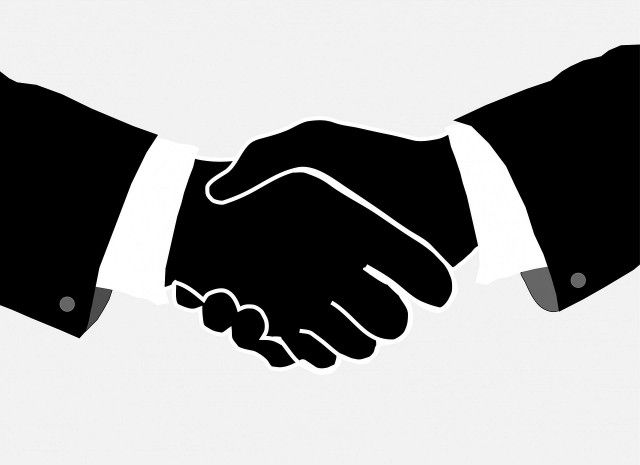 As the newest member of the KMK team, I find myself in first impression mode as I engage with my new colleagues and introduce myself to the firm's clients. More than a remarkable resume, intriguing business card or firm handshake, strong first impressions stem from solid branding efforts.

Like some of the world's most iconic brands, today's competitive jobseekers and working professionals understand the concept of personal branding as a strategy to help set them apart. Naturally, when a personal brand is well executed, it can strengthen public perception of a business brand. Whether implementing a branding strategy as an individual or as a company, the challenge to make a positive and lasting first impression will present itself and it's important to be prepared. Here are a few tips to help:

1) Stay Ready
Timing is a major advantage for the personal brander as interviews, meetings, speaking engagements, etc. are generally scheduled with ample time to prepare. If you create and manage your personal branding toolkit, then there's no pressure to "get ready" when opportunity knocks.
Staying ready in business branding is a different story. A business or organization cannot control when someone first encounters its brand. For example, it could be 2:00 a.m. and a Facebook recommendation has inspired a prospective customer to do some research. Are you happy with the current search engine results that populate for your brand? Keeping web and social media content up-to-date, monitoring what's being said online and responding accordingly are great ways to stay ready and will help you win customers.
2) Don't Try Too Hard
As you construct or refine your branding efforts, don't overdo it. For instance, avoid the temptation to jump onto every social media platform or to mimic what your competitors are doing. Be selective and consider what's most appropriate for your brand. According to Simply Measured, a common social media marketing mistake is wasting time and money on the wrong platforms. Find out which platforms are most engaging for your target audience.
3) Be Kind
Etiquette is essential in both personal and business branding. Everything from positive body language, being on time and sending a thank you note can be impactful. On the topic of business etiquette, Huffington Post touched on the importance of being present. Attentiveness communicates respect and in the interest of making good impressions, don't let your gadgets, devices or anything else distract you.
4) Commit to Consistency
Once you have invested the time into brand development, you'll want to remain consistent. For the individual, this means delivering and following through with the characteristics and capabilities you pitched while marketing yourself.
Business branding demands an even greater commitment to consistency. In "Why Consistency is the Key to Successful Branding," William Arruda put it this way, "Brands are built through the consistent delivery of the brand promise through all stakeholder touch points. It is the consistent, desired experience that builds trust and trust is the foundation for loyalty and promotion."
5) Understand Your Brand
Last, but certainly not least, it's vital that you and anyone who might be conveying your message understand what's at the heart of the brand. If this is unclear or too complex, all the efforts put into branding are jeopardized.
As I settle in at KMK, interact with clients and manage my new role and responsibilities, I'm hopeful that my personal brand of expertise, enthusiasm and kindness is apparent and that I'm making a great impression.
UPDATE: My manager who proofed this before it was published said I am, indeed, making a great impression!