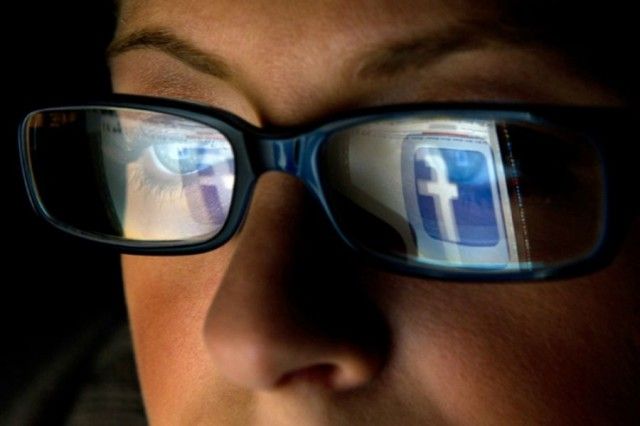 See if you can recall how many times this has happened to you: you're aimlessly browsing Amazon or some other online store looking for a particular product, let's say, a pair of shoes. You check prices, gather as much information as you can from various online vendors, but ultimately make the decision to not make the purchase.
Then you log onto Facebook or start reading the news online. And wouldn't you know it – there's an ad on the side for the shoes you were just looking at! Not only are there ads for the particular pair you're considering purchasing, but there are also ads for similar shoes from the same company. What gives?
Before you channel your inner Ron Swanson and chuck your computer into a dumpster, you should know that this is a common practice called 'retargeting.'
Retargeting relies on cookies (your personal Internet browsing data) to decide what types of ads you'll be viewing as you peruse through different websites. Can retargeting be perceived as a little creepy? Perhaps. But research has shown marketers that retargeting is indeed effective so like it or not, it's here to stay.
The process that goes in to creating a retargeted ad is fairly simple. Basically, an advertiser such as Nike places a line of code on a page they wish to be retargeted to site visitors. When someone views the page, the line of code places a cookie on the user's computer. After leaving Nike's site and visiting a page that displays retargeted advertisements, the cookie responds to the ad space and picks what types of ads to show a potential customer.
Retargeting has been proven effective in terms of click rates and overall online sales because it keeps your brand in front of potential customers at all times. From an advertising standpoint, it's a huge advantage because you already know the customer is interested in the ad you'll be displaying.
Although it's pretty much proven that retargeted ads are incredibly effective, there is a limit to how much they can be used before potential customers are turned off. Advertisers can be too aggressive with retargeting in a number of ways, one of which is to start retargeting an ad before a consumer has given the correct number of impressions. Impressions are the amount of times that a potential customer interacts with an ad for the purposes of making a sale. If a person views an ad three or four times, it's safe to say that they're interested in that product and you can most likely retarget the ad in their direction. However, overly aggressive advertisers mistake one impression for an interest in the product and immediately retarget the ad, which can lead to a potential customer into an irritated non-buyer.
And it happens all the time. You've probably heard this one before - "I Googled Company X one time and now the only thing I see online are their ads!" This is a classic example of an overly aggressive retargeting.
Another mistake is to show an interested customer a retargeted ad too many times. Most retargeted ads have an 'impression cap,' meaning that the ad stops being displayed after a customer sees it a certain number of times. Advertisers should be aware of the fact that after seeing an ad over and over again, the chance to make a sale won't increase. When this happens, the retargeted ad should be stopped until the customer makes the necessary number of impressions again. However, this isn't always the case. When advertisers don't take impression caps into account, customers are shown the same ad over and over again, which only serves to further annoy a potential customer.
All things considered, retargeting can help place a businesses' ad in front of the consumers who want to see them most, which is a good thing. However, there's a fine line between effective retargeting and overusing a good thing until it's no longer useful.
What are your thoughts on retargeted ads? Have you noticed you're more likely to shop online because you're viewing ads that are customized to your interests? Or have you been so inundated with online ads that you don't even pay attention? We'd love to hear what you think!