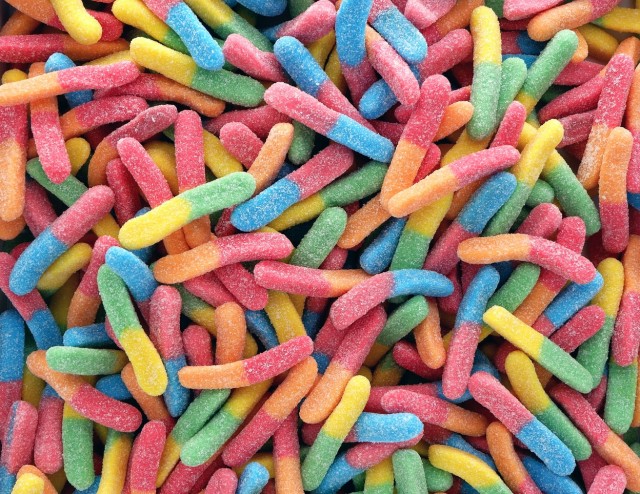 The best candy will forever be a topic of debate. Fruity vs. chocolatey. Chewy vs. crunchy. Sweet vs. sour. Americans spend egregious amounts of money specifically on Halloween candy each year. In 2019, Americans spent $2.6 billion on Halloween candy, a number that's rising in 2020 according to the National Confectioners Association. To celebrate the approaching holiday season, candystore.com released its annual list of the nation's top 10 Halloween candies which are:
1. Skittles
2. Reese's Peanut Butter Cups
3. Starburst
4. M&M'S
5. Hot Tamales
6. Candy Corn
7. Snickers
8. Sour Patch Kids
9. Hershey Kisses
10. Jolly Ranchers
Americans clearly have their favorite candies and are willing to spend big on them, whether it be for themselves or someone else. This got me thinking: Since virtually everyone has a favorite candy, does advertising these specific candies do much? If everyone in the country knows what they look like, taste like, and already has a favorite, is it worth it?
To answer this question, I compiled a graph with television advertising statistics I found on ispot.tv. I focused on television ads because it was the easiest to find data on. Unfortunately, there was no data available for Hot Tamales, Jolly Ranchers, and the too general candy corn. The candy with available data appears on the graph in order of popularity.
In parentheses next to each candy is their spending rank according to ispot.tv. A company's spending rank is simply how much they spend on television advertising compared to all other companies. The y-axis represents how many television advertisements each company has aired in the last 30 days, as of October 9. For example, Reese's Peanut Butter Cups, the second most popular candy in the U.S., ranks 57th in television advertisement spending and has aired close to 12,000 ads in 30 days. Interestingly though, M&M's has a similar spending ranking at 61st but has only aired about 3,000 advertisements. This likely means that the M&M's brand is spending most of its money at times other than September 9 to October 9. The number of ads aired by Starburst, Snickers, and Sour Patch Kids all reflect their spending rank.
However, a candy's popularity and the number of TV ads they've aired doesn't necessarily correlate. Take Skittles for example. They rank well below Reese's Cups in spending rank, having aired nearly 10,000 less ads in the last 30 days, but they are still the most popular candy. An interesting thing to note, Skittles aired its first Halloween commercial in five years in 2019 and still sold 300,000 more pounds of candy than Reese's according to candystore.com. Despite being in a half-decade-long advertising lull during candy's biggest sales period of the year, Skittles is still more popular than Reese's. This is repeated later in the graph with Sour Patch Kids. They rank higher in popularity than the classic Hershey' Kiss despite airing nearly 8,000 fewer ads in the last 30 days. While most of these companies' spending reflects the number of ads they've aired, there is seemingly no correlation between the number of television ads aired and popularity.
With no correlation, does this mean that candy television ads aren't effective? Maybe people are stubborn and their favorite candy is love at first taste. Let's examine further and look at each company's Facebook presence.
As of October 9, these are the number of Facebook likes each product page has along with how many times the brand posted in the last 30 days, excluding profile and cover photo changes. Interestingly, the number of Facebook likes almost exactly correlates with each company's ranking on the top 10 list with Sour Patch Kids and Hershey's Kisses being the only outliers (Hershey's Kisses do not have their own Facebook page so the fact I am using Hershey's Facebook page may inflate their numbers). However, just like the television advertisements, the number of times a company posted over the past 30 days doesn't correlate with their popularity. Skittles leads the way in Facebook likes by a wide margin despite posting only 11 times in the last 30 days. Conversely, Sour Patch Kids has only 3.5 million likes despite posting 17 times in the last 30 days. So, the amount these companies post on Facebook doesn't correlate with their number of Facebook likes, similarly to the lack of correlation between their television ads and candy popularity.
So, are these advertisements worth it? According to this data, maybe not. Of course, these companies know things I don't, otherwise they wouldn't waste their time and money creating ads for people like me who enjoy candy too much.