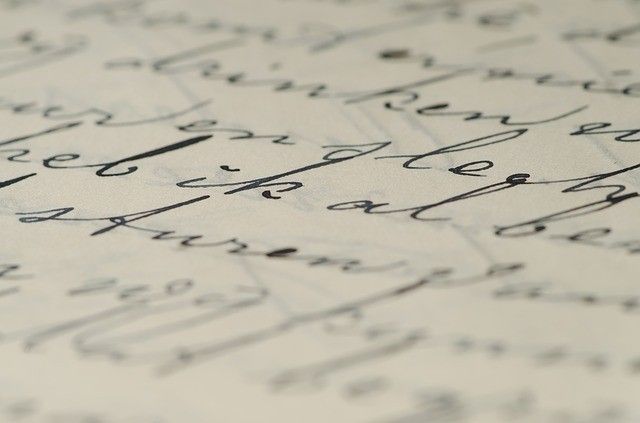 I confess. I love writing. Really, I do.
We have many clients, however, who don't love it. In fact, they hate it. They hate it so much they would rather fire an employee, get a root canal or assign any of their own writing assignments to their children than have to sit down and draft text for a marketing project.
I guess it's job security for us at KMK. But it does make me wonder, what's so scary about writing that people fear it so greatly?
Unlike calculating how to successfully land a space ship on Mars or how to effectively teach squirrely, hormonal teenage students the angle bisector theorem, everyone naturally has something to say that can be translated into words on a page (printed or digital).
In writing copy for marketing, the concept is the tough part. Once you have the idea, someone else is typically available (or for hire) to clean it up and make it sound good. There are quite a few news stories, web content, editorials and other writing out there that was conceived by our clients yet finessed by KMK team members. The best part? Our clients get all the credit!
Maybe writer's block comes from some disconnect in translating the words in someone's head to the computer sitting in front of him or her. Maybe it's an emotional shut-down in self-consciously not wanting others to read our thoughts for fear they won't sound "good enough" or "flow properly." Maybe it's a simple lack of confidence.
The trouble with that problem is if you don't write, you don't get better. Over my 25 years of writing and telling stories professionally, the more I've done it, the easier it becomes. I still have a team member proof my work (as everyone should) but I can write a blog or press release or radio commercial in far less time than it took me decades ago.
So how do you start writing?
First, make sure you're focused. Jot down answers to simple questions before you begin: What's your topic? Do you need two paragraphs or two pages of text? What's your deadline? (If you don't have one, set one for yourself so you stay on task and get it done.) Do you have adequate time to work on it? (Give yourself at least an hour of uninterrupted time the first time you sit down to work on it.)


Let loose with formatting. Let your fingers do the walking on the page (or keyboard), and disregard spelling or grammar or complete sentences for now. That comes in the editing phase. The most important thing right now is to get your general idea flowing.


Let it sit. For an hour. Overnight. For a day. For a couple of days, if you have time. This blog post sat partially written for 3 days before I could get back to it. When I did, I was able to edit what I'd already written, clarify my thoughts, make it more concise and look at it with a fresh perspective.


ALWAYS have someone else read your writing who you know is a good writer. It could be someone else in your office, an outside vendor, a family member or friend. I marked up copy for an employee this week and she asked to go over it in person. That's an awesome ask because it means the person wants to learn and improve. It also helps catch any "duh!" moments of grammar, spelling or clarity.
Of course, there is one more tip you could use if you're still shaking in your boots about writing. Use a pseudonym!