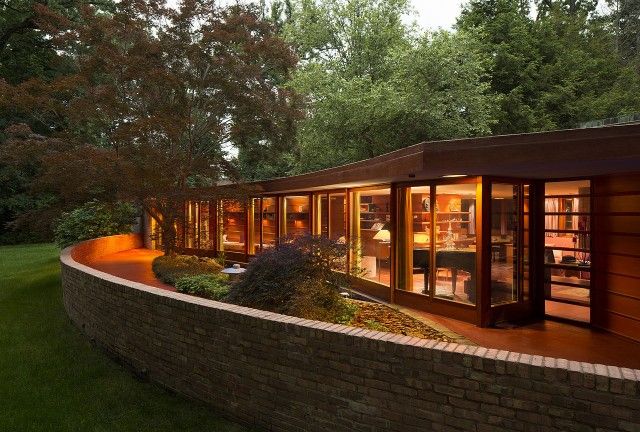 A man of many hats, Frank Lloyd Wright was an architect, interior designer, writer, educator and visionary. Yet, until I read "Frank Lloyd Wright Was A Great Architect–But He Was Even Better At Branding," I had not put much thought into how the renowned architect really had a knack for branding.
Just like the iconic "swoosh" is synonymous in your mind with Nike, if you're familiar with Wright's work, you seem to know it when you see it! Although his building designs evolved over his career, much of his work is immediately recognizable -- the horizontal lines, open floor plans and custom furniture and furnishings.
His brand, however, extended beyond buildings. His brand encompassed his philosophy on design, industry expertise, customization, level of service and persona. His brand, like any, was more than what he made or the services he offered.
John Williams of Entrepreneur once offered a simple explanation of branding, "Your brand is your promise to your customer. It tells them what they can expect from your products and services, and it differentiates your offering from your competitors. Your brand is derived from who you are, who you want to be and who people perceive you to be."
From his over the top models and distinct product to his well-known persona and beliefs, Wright was selling more than buildings. He was establishing a differentiated presence in the market.
Laurent House photo credit: Wiki Bluefish815