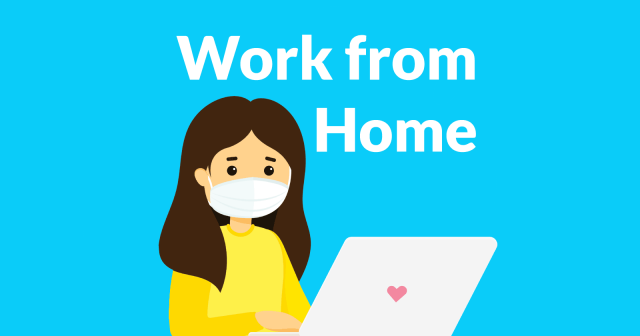 Okay, so it's not day 762 but some days it feels like it. The KMK team is still fully employed, fully engaged with its clients on a daily basis and, dare we say, busy.
Like many businesses, KMK employees could work at home in the past due to sick children, a home repair scheduled or bad weather conditions.
COVID-19 has pushed all of us into a 100% work at home schedule. KMK decided to poll its team members, see how they're doing, and ask what's the best and worst thing about working at home. Here's what we found out:
WORST: Working at home with young children – from e-learning to boredom and always going to mom, NOT dad!
BEST: Working at home with my dog.
WORST: Not having face-to-face client meetings.
BEST: Saving money on hair and makeup—haha!
WORST: Realizing how much non-KMK work needs to get done (laundry, cleaning, etc.).
BEST: Getting more sleep with no lunches to pack, commute to the office or prepping for work.
WORST: Not having in-person brainstorming meetings with other KMK staff.
BEST: Being able to work with little interruption and beer in the fridge at the end of the day!
In addition to our Zoom staff meetings to keep connected and enjoy one another's creative vibe, the KMK team is keeping a sense of humor.
One employee responded, "The toughest thing about working from home is the lack of human contact. I find myself talking to myself a lot and the worst is when I pick a fight with myself and lose."
We hope the battle over COVID-19 is won soon...