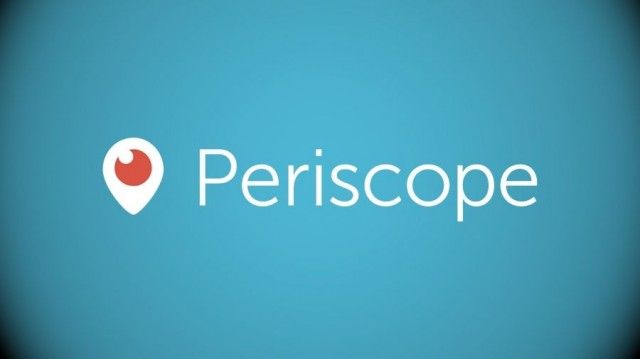 Have you ever wanted to get a perspective of the day to day life of your favorite celebrity? Maybe seeing the intricate workings of a large business is more your thing. Or maybe you just want to get away for a while and watch someone else's daily activities or routine. Whatever your ideas may be, the live streaming app Periscope is ready to oblige you with a variety of different views and worlds.
Periscope creators Kayvon Beykpour and Joe Bernstein came up with the idea while traveling. Beykpour, while in Istanbul, wanted to see the effects of the protests taking place in the region at the time. Beykpour turned to Twitter where he could read information about the protests, but couldn't see anything beyond occasional photos. As tech savvy entrepreneurs, Beykpour and Bernstein saw an opportunity for a revolutionary type of media.
In 2014, with the support of multiple investors, Beykpour and Bernstein founded a company called Bounty to develop their product. In January 2015, Twitter acquired Bounty's project - and Periscope began to take flight.
Periscope is a video streaming app created to allow access to anyone who chooses to make their video stream pubic. The app is run by Twitter and was launched on March 2015 for iOS and later in May for Android. The app puts users right into the thick of live streaming video that allows an instant connection with whoever is watching and filming the video.
The app also promotes user feedback by allowing viewers of the videos to tap the screen and send "hearts" back to the broadcasters. Now you and that celebrity or person of importance can interact with Periscope!
Imagine watching your favorite celebrity or pop icon as they go through their daily routine. Periscope can show you what it's like to sit on a beach with your favorite star or get a different angle on a movie set with your favorite actor. Maybe watching a symphony from the comfort of your own home is more your idea of a romantic date with your partner. Or maybe just watching someone walk down the street of a crowded city during rush hour and seeing the life of the city. Whatever it may be, the possibilities are seemingly endless as Periscope blends the live streaming of broadcasters with their fans.
From a business perspective, Periscope is changing the way businesses network or create a social presence. With Periscope, business promoters can show how their business works (without giving away too many secrets)! Businesses can also give an insight to what a daily cycle would be like working with their company and promote positive points to increase awareness regarding their company. Businesses can show live streams of rallies or meetings with organizations to help promote their business. Companies can even show the behind-the-scenes view of their business, such as how a warehouse facility or factory is managed, maintained, or overseen. All of these help promote the business and help to instill the idea of the public being allowed access to the workings of the business, creating a better company to public relationship.
Periscope is an attempt to reshape the realm of live streaming and create seamless cohesion with broadcasters and viewers. Periscope is easy to download and takes very little ability with actually using the app. Periscope allows everyone to connect to whatever they choose and can promote social networking, resulting in positives for everyone involved. At the very least, it can be extremely entertaining - give Periscope a try!
Photo Source: Gazeta Do Povo