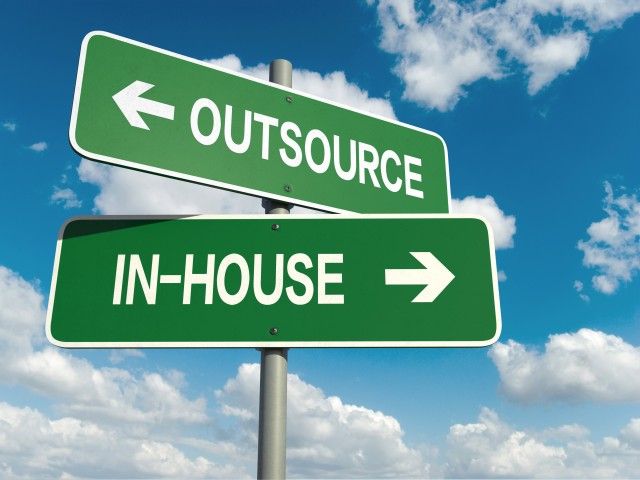 Top Tips to Get the Most Out of It!
When you outsource a portion (or all) of your marketing efforts, you're probably looking to accomplish one of these goals:
Save money on salaries and benefits by not hiring in-house
Gain additional skills not available in-house
Get an outside, professional perspective and experienced approach
Over the past 20 years, we've worked with clients in all these situations. Time after time, we've found the partnership is most successful in reaching the above goals when our clients take the following steps:
Assign Responsibility...when clients funnel all communication at their organization through one person, we avoid conflicting feedback that often increases the project's time and cost.
Set Objectives...when we begin working with clients, we ask what they're trying to accomplish (i.e., brand awareness, foot traffic, online traffic, Facebook fans, new customers). Limit your key goals to one or two. Any more than that and it's tough to create a solution that adequately addresses all needs, meaning any result is diluted.
Share Preferences...define any likes or dislikes upfront. If you hate the color purple and Garamond font, tell us. Otherwise, we risk having to start over due to personal or professional preferences that weren't shared, potentially increasing costs. Make sure all people who need to sign off on the project have given their input before the project begins.
Provide Information...we conduct an initial briefing with clients to gather specifics about products and services. Come armed with brand standards, collateral, recent ads, media schedules, social media and website links. Be prepared to discuss product features and benefits, know your competition and the single most important thing you want to communicate.
Respond Efficiently...projects lose momentum and enthusiasm when they drag on. When we receive no meaningful client response on a project for several weeks, it takes time (and often money) to resurrect it, clarify direction again and proceed. The best advice is not to start an outsourced marketing project until you can commit the time to finish it. The end result will be stronger and far more impactful.
Follow the above tips and make sure your partner agency does, too, and you'll be assured a stronger end product and successful relationship!