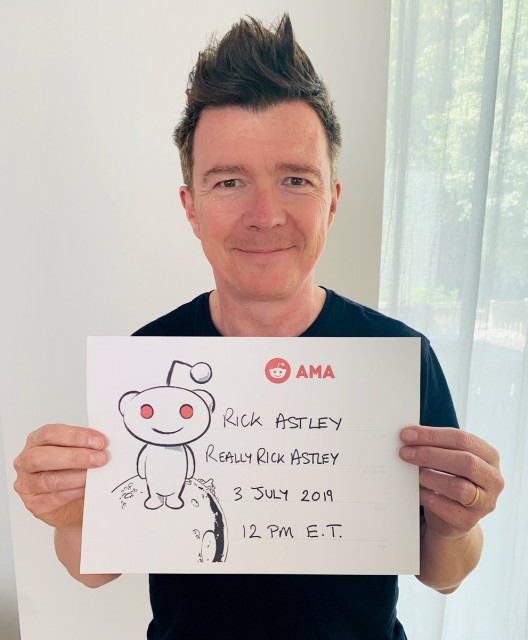 If you're unfamiliar with Reddit, it's a 15-year-old website that has thousands of different groups or "subreddits" that users can join (picture Facebook groups, except that's the entirety of the website). Each user-created subreddit (whose name is preceded by r/) is based around a topic that ranges from something general and popular like r/movies, r/cars, or r/photography which boast millions of members, to extremely niche groups like r/ShaqHoldingThings, a subreddit dedicated to pictures of legendary NBA big man Shaquille O'Neal holding everyday objects that dwarf in comparison to him. Whatever the topic may be, Reddit is a diverse social media platform, and advertisers have tried to take advantage of users' wide array of interests.
How It Works
Reddit's advertising system is similar to that of Instagram. Ads are placed in a user's newsfeed which they see as they scroll through the website. The problem with this system, however, is that users don't pay attention to something they can scroll right past. They don't grab the attention of the user and they are quickly dismissed with the swipe of a thumb. However, individuals have discovered how to market themselves on Reddit through their own personal profiles.
Celebrity Self-Promotion
Reddit is known as a platform where it's simple to reach out and have a conversation with other users. A popular subreddit is r/IAmA, where celebrities will create a personal profile and answer questions that fans comment over a few hours. This interaction, also known as an "Ask Me Anything" or "AMA," has led to a hugely positive Reddit reputation for Rick Astley and Arnold Schwarzenegger, both of whom frequently post old photos and participate in AMAs with fans. Both post updates about their lives, projects they've been working on, and reply to fan comments which always garner plenty of attention. For a major figure, Reddit can be beneficial marketing tool because a profile is free to make and posting is a simple process, but that simplicity doesn't mean it's easy for everyone.
When Reddit Marketing Goes Wrong
The most famous Reddit PR blunder came courtesy of video game giant Electronic Arts. EA has their own profile on Reddit to interact with customers of their many major titles such as FIFA, Madden, The Sims, and the Battlefield series. While EA produces some of the world's most popular video games, they are maligned for their "pay-to-play" system where users must pay extra to unlock special content in many of their games.
In 2018, one Reddit user posted on r/StarWarsBattlefront (a then new game from the corporation) that they were upset because they paid $60 for the video game, but several of Star Wars' most famous figures were locked as playable characters. The only way to unlock every character was to either play the game for 4,500 hours or pay $2,100 worth of in-game transactions. For comparison, a typical video game takes somewhere around 20 hours to complete. Obviously, most people can't afford to sink over $2,000 into a video game which left extreme amounts of gameplay as the only option to unlock several characters.
The EA Community Team profile responded to the user's post with a comment that began with:
"The intent is to provide players with a sense of pride and accomplishment for unlocking different heroes."
Yikes...
Customers tore into the corporation for thinking that 4,500 hours of gameplay was a reasonable investment of their time and word of the comment spread like wildfire across the website. If you're unfamiliar, Reddit posts and comments are given points with an upvote and downvote system. Each user can upvote or downvote a post or comment once, which raises or lowers a post or comment by one point. Content with a positive number of points means that users agree with or like the content, and content with a negative number means the opposite. EA's comment on that post received a certified Guinness World Record negative 667,882 points. If you were curious, the highest number of points a Reddit comment has received is 98,596. Saying users were upset with EA is a bit of an understatement.
Is It Worth It?
With all that being said, is it worth investing your advertising bucks into Reddit? Well, it depends. It's a cliché answer, but it's true. Because advertisements are integrated in the newsfeed, users can upvote, downvote, and comment on them just like any other post. From my experience, big name brands typically get the least attention from their ads. No one interacts with an iPhone ad because we see iPhone ads every day. In a way, we've become so numb to their presence that we don't notice them.
On the other hand, unique new products, typically from largely unknown or smaller companies, will get interactions from users. One that I saw recently was a company that made postcards that could be played on a record player and featured your custom music or message. There were plenty of comments with questions from curious users because it was something different and they didn't know the full details of the product. You don't see questions on iPhone ads because everyone already knows what they are and how they work, but if you have a new and unique product, it might be worthwhile to allocate some of your budget to Reddit.
Even though Reddit has existed for over a decade, marketing on the website is still uncharted territory for many companies. Individuals have taken advantage of its simplicity to connect with fans, but its unique format creates challenges for companies fighting for users' attention. And as we've seen, just because you don't have attention now doesn't mean you won't have attention in the future, for better or for worse.