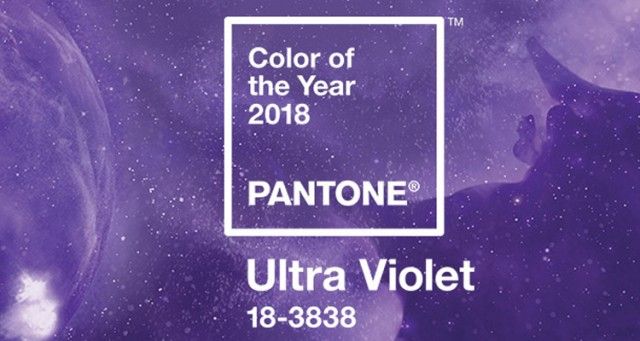 I complimented our always put-together graphic designer last week when she strolled into the KMK office wearing a blouse in a lovely shade of purple.
She said she recently bought a flat iron and a hair dryer in the same color, not because she's infatuated with the shade but because it's everywhere this year. Why? …a vivid shade of purple is Pantone's color of the year. It's actually Pantone #18-3838. (Purple Is The Color Of The Year For 2018). Pantone is now *the* authority on color trends. There isn't virtually anything you can't buy in a Pantone color anymore including paint, plastics and coffee mugs. Every industry is affected by Pantone's color "predictions," especially the fashion industry, which spills over into design.
Our knowledgeable designer and I then devolved into a kitchen counter discussion on the shades of purple, what shades look good with what skin types, and I pondered whether the color of the year would ever make my husband willingly wear any shade of it and concluded, probably not.
Our talented designer looks great in purple and has designed some awesome-looking purple-inspired brands and creative work this year. So even if the color of the year hasn't inspired my husband's wardrobe (he's more of a "Men in Black" kind of guy), it has infused a swash of beauty across some of our recent design work.
Thank you, Pantone, for choosing a hue that communicates originality, ingenuity and visionary thinking and that many of us "creative-types" enjoy.