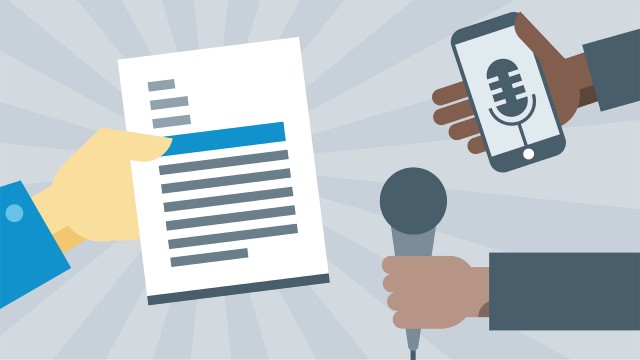 The phrase "if you build it, they will come" might be a good mantra if you're expecting ghosts of businesses past to show up, but, more realistically, a new (and old) business shouldn't count on an open sign to garner business. That's where public relations can step in.
Here's our top five reasons why every business can benefit from PR.
Build Brand Awareness
Don't count on gaining customers or clients if people don't understand what your business does! A press release announcing your new business venture is an important first step in business ownership – but don't think it stops once you've officially opened your doors and taken in your first customer or signed on your first client. Public relations allows you to keep your name in the game, so to speak, and allow current and future customers to know what you're all about (and that you're still all about it!). Send out information about new inventory, new staff, new services, new hours...anything that offers a new perspective on your business and how you can continue to expertly serve customers!


Generate Business Leads
Are you lucky enough to have a solid group of customers or clients you see or hear from on a regular basis? Great! But, what about all of the potential customers who may not even know you exist? Public relations is a great way to garner new business through a blurb in the newspaper or a newsworthy interview on TV that ties into a current event, new offering or human interest story.


Gain Message Clarity
Some company names dominate the market, but have you ever caught yourself asking what the brand actually does or stands for? Message clarity can grow and sustain a business, helping communicate why people should trust your product or work rather than someone else. A skilled reporter may even ask you the questions everyone wants to know but you didn't realize they wanted to ask!


Stay Relevant
You had your ribbon cutting a while ago! Now what? A new business can't ride on the high of a giant pair of scissors forever – that's where PR can elevate your business and keep you relevant in the eyes of your customers and potential clients.


Reduce Costs
You mean we're telling you PR can actually help you SAVE money? That's right! When you learn how to take advantage of earned media, you'll discover how valuable the PR you got in the news yesterday was compared to what you spent on your last commercial. The right balance of paid and earned media can help you effectively push out your product highlights and your expert status and specialty in providing it.