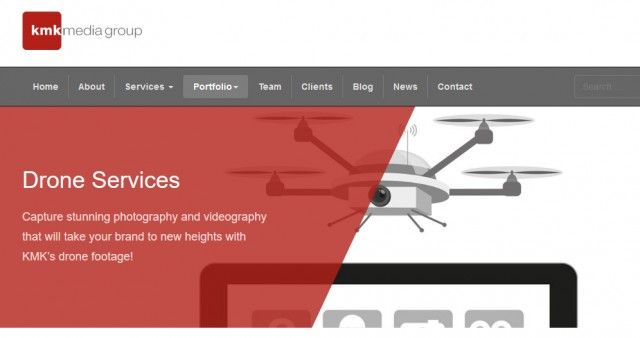 Years ago, when video went from analog to digital, a whole new world opened up for video producers.
Rooms of expensive video equipment went by the wayside, replaced in part by a single personal computer that was easy to use and maintain. The technology shift was a dream come true for small start-up companies with little funding for capital expenditures and a major headache for existing, full-blown video production houses. The result? The tools of the trade might have changed but the end product was relatively the same.

That technology trend has continued…buy a nifty new tool, wait six months, and buy a better one for less. The same is true for one of the coolest tools used in video production today – the drone.
Drones have been around for several years, just not always cost-effective to use. But now the floodgates have opened. Depending on what your personal level of "expensive" looks like, there's a drone for every user. This adds a whole new layer to video production and how it can be used for marketing.
The same rule applies, however, in using a drone for video production versus using a different type of camera. You get what you pay for…both in equipment and the skill level of the operator. From shooting to editing, scripting to graphics, when done well the drone footage can significantly enhance your final product and tell your story from a different perspective.
Check it out! http://kmkmedia.com/drone-services-video