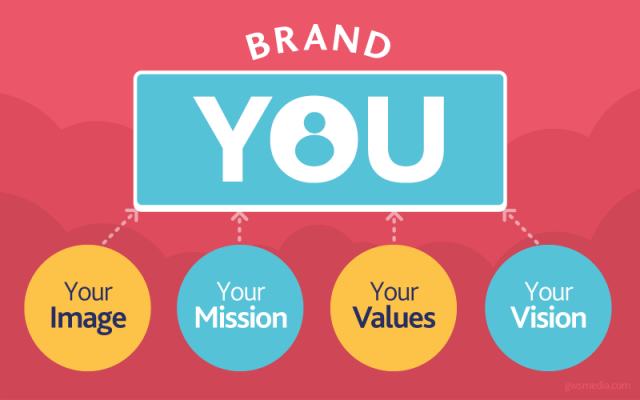 When looking up the word "brand" in the Merriam-Webster dictionary, you'll find eight definitions – in the marketing world, brand holds one meaning. A client's brand is the foundation of all projects, designs and messaging developed in-house. But, what about personal brands? That's right, PEOPLE have brands, too.
We're not talking Kylie Jenner's line of Kylie Cosmetics, we're talking a public image, reputation and/or identity of oneself. Think about it... politicians, professional athletes and Hollywood stars have brands... so, why don't you?
Here are our top 5 tips for building your personal brand:
Invest in Yourself
Investing in yourself doesn't always mean spending money. Take time for yourself and:
Set goals!
Attend classes and seminars!
Invest time in YOUR creativity!
Know What You Stand For
In a world constantly telling us what to believe, decide what YOU believe in and why. Start by asking yourself these questions:
What are you willing to give it all up for?
Where does your courage come from?
What does your heart say?
Deliver Your Best Work
Every. Single. Time. How? Follow these simple tips:
Keep your work organized
Assign yourself deadlines (and meet them)
Review your work
Be Consistent
Consistency is key. By being consistent, you'll build relationships with people that will speak highly of you to others, leading to more work or friendships! Here's how:
Don't just walk the walk – talk the talk!
Make promises you can keep
Set realistic goals
Step Outside of Your Comfort Zone
Say YES before saying no. Big things can come out of stepping outside of your comfort zone. Do this by:
Try new things (food, clothes, experiences – you never know what will open up your creativity, help you become confident or create new relationships)
Volunteer for experiences
Set a goal to try 1-2 new experiences per month (or week if you're up to it!)