KMK Marketing Blog
In today's fast-paced digital world, marketing has become an essential component of any business strategy. Our team of marketing experts has years of experience helping businesses of all sizes achieve their marketing goals and is excited to share the best tips, strategies and tactics to help you succeed.
Three Ways Students Can Improve a School's Social Media Presence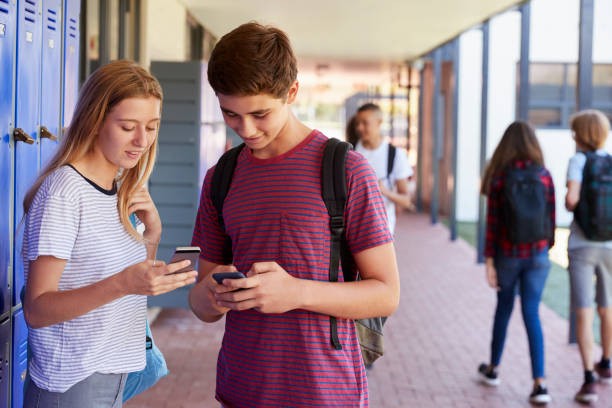 There's no doubt that social media is where the majority of students spend their free time. So why not put their passion for the digital world to use? Fortunately, a platform called Class Intercom has created a way for students to create compelling content and safely share it to help promote their school on social media. This platform's goal is to provide schools with solutions to engage students in social media creation, create a curriculum, and open communication.
Founded in 2017, Class Intercom was the first social media management tool established exclusively to support individual schools and districts in creating collaborative social media content through the engagement of students and staff. This platform allows students to create innovative and meaningful posts. Educators and administrators can then approve, schedule, moderate, publish, monitor, and archive posts—all in one place. This platform is great for allowing students to create content with an open imagination. Administrators make the magic happen by reviewing and approving everything, prior to being published.
So why is social media so important to schools?
Building a Stronger School Community.
It's only natural that principals and school administrators begin to include their students in collaborating and securely sharing their school's story. Students can do this by working together as a team to create professional, meaningful, and engaging social media content. They can also craft hyper-local content that's important to the students at their school as it happens, directly from their phones. They could even update live footage from school events and activities.
People are always on the move, but social media is an easy way to catch up on school information. To effectively engage a school's entire audience, the communication should be informative, fun, and easy to use. That's where Class Intercom comes in handy. Students can easily create and post engaging content for the school's audience to interact with. Information shared can range from personal to relatable posts.
With so many students, it is difficult to connect with each family member. When a family tags the school in a post, re-tweets a message, or responds to a teacher through email, schools are getting the opportunity to engage with that family. Everyone wins when the school and the families are connected. Using Class Intercom allows students to engage with those families more personally by creating unique content. This platform allows students to lend their voice and firsthand point of view to their school's communication strategy and it allows the world to see the school's impact from a student's perspective.
Students and educators collaborating and securely sharing their school's story through social media is an exciting opportunity. Engaging in various forms of social media is a routine activity that research has shown to benefit children and adolescents by enhancing communication, social connection, and teaching marketable skills. Platforms like Class Intercom make it possible.
A base plan is $995 per year and is used for schools with one social media platform (including accounts for Facebook, Twitter, Instagram, and LinkedIn). The intermediate plan is $995 + $250 per brand. This is for schools with multiple brands (such as additional profiles for clubs, departments, and athletic teams). For a district plan, the school must reach out to Class Intercom to inquire about a price. This is for districts needing a high-level solution for multiple schools and their associate brands and channels. This software, however, is not a replacement for managing social media. It is designed strictly to help educate students on how to efficiently create relatable and diverse content. Administrators can then publish the authentic posts. Get started today by making your school's social media remarkable and allow for students to become social media gurus at https://classintercom.com/.